In transit to East Pacific Rise
We leave Puntarenas in a taxi boat...

... and we finally board Falkor(too), where we get the welcome of Wendy Schmidt and get introduced to the vessel.

There is plenty of places for gathering, but wherever there is carpet we have to take our shoes off.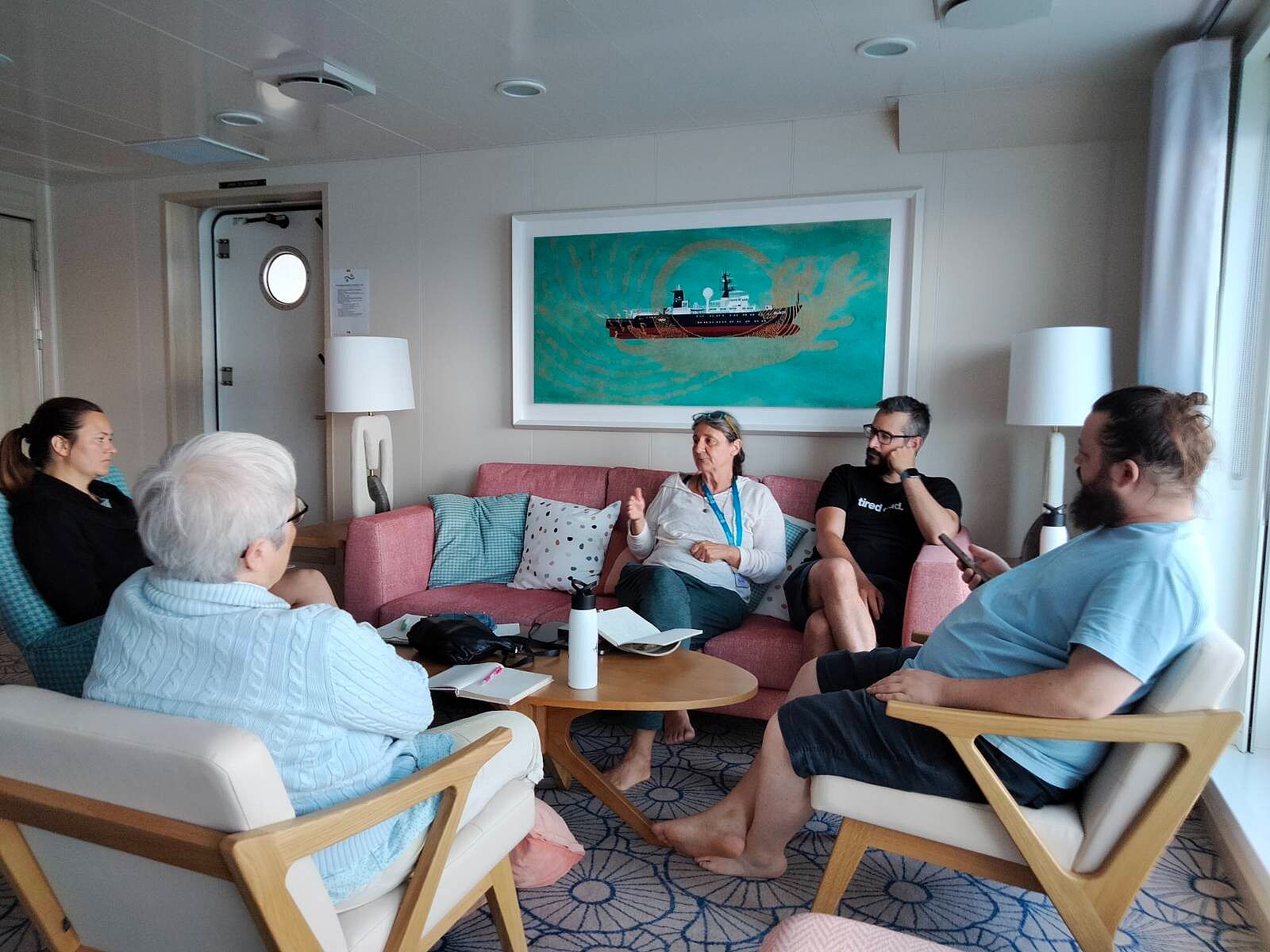 The transit to our destination East Pacific Rise takes 5 days. We mount the labs and secure all the stuff so that no accidents happen in case of bad weather

We prepare and mount and train everything. Alessandro fixed some trouble with the oxygen measurements, and the vessel discovered and mapped a new underwater vulcano.

Zach Bright, the ROV supervisor, shows us SuBastian, which is a beautiful piece of technology. For example, all the electronics is submerged in oil to deal with the high pressure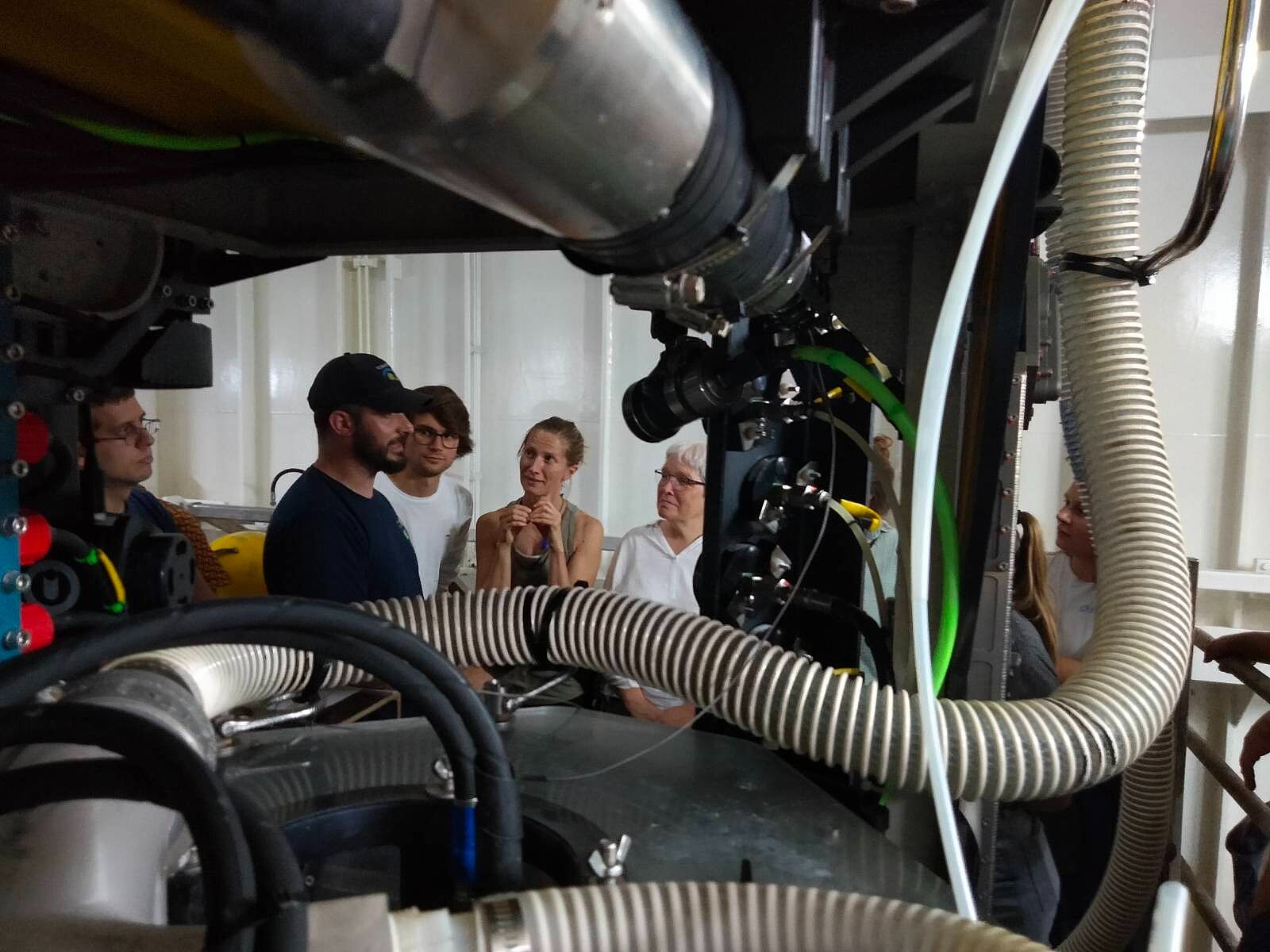 So, under the wise supervision of the Chief Scientist, work is progressing on board.